Committee Jurisdiction: Primary jurisdictions are programs and policies affecting the recording, motion picture and other entertainment industries, tourism and arts programs and museums, professional and amateur sports including the State Athletic Commission and the regulation of athlete agents, and internet media.
COVID-19 Information pertaining to the upcoming hearing on May 14, 2020
Due to the statewide stay-at-home order and guidance on physical distancing, seating for committee hearings will be very limited for press and for the public. All are encouraged to watch our hearing from its live stream on the Assembly's website at https://www.assembly.ca.gov/todaysevents.
We encourage the public to submit written testimony before the hearing through the Position Letter web portal. (see below) Please note that any written testimony submitted to the committee is considered public comment and may be read into the record or reprinted.
The Capitol will be open for attendance of committee hearings, but the public is strongly encouraged to participate via the web portal or telephonically.
Information regarding a call-in option for testimony will be made available on the committee website closer to the hearing date. We encourage the public to monitor the committee's website for updates.
COVID-19 Information
By now the impact of the Corona virus and COVID-19 disease is being felt all across our nation. The President and Governor have implored citizens to stay home when possible, and at least 6 feet away from each other when we must go outdoors, in an effort to slow the progress of the pandemic here at home.
The travel, sports, hospitality, arts, entertainment and amusement industries have ground to a halt, impacting millions of workers.
We in the Committee on Arts, Entertainment, Sports, Tourism & Internet Media wish to do our part to help our stakeholders and friends through this emergency, and to fully recover when we come out of it. We know this is a unique time in our history, and we would like to offer you the following resources:
Arts and Artists:
  Entertainment Industry Workers:
  Museums:
  Travel and Tourism: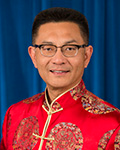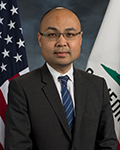 For information on how to submit a position letter please see the 
Advocacy Quick Reference Guide