Committee Jurisdiction: Primary jurisdictions are programs and policies affecting the recording, motion picture and other entertainment industries, tourism and arts programs and museums, professional and amateur sports including the State Athletic Commission and the regulation of athlete agents.
For COVID-19 and Wildfire Resource Information please visit our News/Information page.
We are available to assist you.  The Committee on Arts, Entertainment, Sports, and Tourism is located in the Legislative Office Building, 1020 N Street, Room 152, Sacramento, CA 95814; the phone number is (916) 319-3450.  Contacts: Chief Consultant Sara Nichols  &  Committee Secretary Tabatha Vogelsang.  AART.DL@asm.ca.gov reaches all staff for the committee.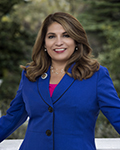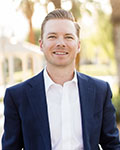 Position letters must be received by Friday 12:00 noon preceding the bill's hearing in order to be included in the Committee analysis. For information on how to submit a position letter please see the 
Advocacy Quick Reference Guide

Important COVID-19 Information
We encourage the public to provide written testimony one week before the hearing by visiting https://calegislation.lc.ca.gov/Advocates/. Please note that any written testimony submitted to the committee is considered public comment and may be read into the record or reprinted.
The hearing room will be open for attendance of this hearing, but the public is strongly encouraged to participate via the web portal and watch the hearing from its live stream on the Assembly's website at https://www.assembly.ca.gov/todaysevents.
Any member of the public attending a hearing in the Capitol or 1021 O Street (Swing Space) is encouraged to wear a mask at all times while in the building. We encourage the public to monitor the committee's website for updates.